RE: Safety Concerns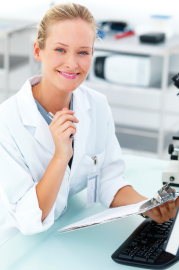 The Internet allows a consumer today to be more educated than ever about potential safety concerns with the products they select to use. While there is an abundance of information available, how does one navigate through it and apply the knowledge gained to the actual product in hand?
At OraLabs, Inc., we started with designing manufacturing processes and systems that incorporate customer and regulatory requirements. Our systems include:
Adherence to the Food and Drug Administration (FDA) current Good Manufacturing Practices listed in 21 Code of Federal Regulations, parts 210 and 211.
Only using ingredients that meet or exceed the requirements defined in United States Pharmacopeia (USP) for cosmetic and over-the-counter drug use.
Analytical testing at critical points to ensure products are manufactured to specification. Testing is performed using approved test methods and qualified chemists.
Partnership with suppliers to ensure raw materials, whether an ingredient or container, are of the highest quality.
Our customers, branded, private labeled, or contract manufactured, will receive products that are safe and effective for their end user customer.
For questions regarding our manufacturing processes or other technical issues, contact me directly.
Sincerely,
Teresa Purdue
Quality Assurance Director
Phone (303) 783-9499, Ext. 3249
Fax (303) 783-5759
[email protected]