RVO

Lip Balm
Join the lip revolution® with our new RVO lip balm. The unique shape contains a full 7g of great flavored fun for your lips! An almost endless variety of flavors that Soothe while Moisturizing with E & Aloe, here are just a few of the most popular ones; Watermelon, Strawberry, Cherry, Tangerine, Pomegranate and many, many more. Now available in the exclusive RVO Twist-Up container, the Beehive Push-Up and Mini-Push-Up (see below).
Procter & Gamble

Procter & Gamble
Through a licensing partnership with The Procter & Gamble Company, OraLabs develops, manufacturers and markets unique and innovative products. We are excited to offer these quality items: Crest® Scope® Breath Mists – Where Crest Clean meets Scope Freshness! Crest® Scope® Minibrush – the perfect on-the-go tooth brush product, no water needed. Oral-B™ Scope® Nightime Dental Guard – for nighttime teeth grinding protection. Introducing Waterless by Gillette® Venus® - shave anywhere, anytime – no water sink or shower needed.
View Dental Guard How-To Video
Crest, Scope, Oral-B and Gillette Venus are registered trademarks of The Procter & Gamble Company, Cincinnati, Ohio and used under license to OraLabs, Inc.
Chap Ice

Lip Treatment
ChapIce® is a popular and classic lip care line that soothes, protects and moisturizes chapped lips. There are ChapIce products for everyone, with enriched formulas that include sunscreen and any number of quality ingredients like Beeswax, Vitamin E, Menthol, Natural Oils, Lanolin, Menthol and of course - flavor. And, because OraLabs wants to make everyone happy, ChapIce is available in traditional sticks, mini sticks, squeeze tubes, pots and mini-tubs. Made in the USA.
RVO Hand Lotion

Hand Lotion
Introducing the RVO line of hand lotions - 3 fast absorbing and paraben-free fragrances with superior hydrating formulas - it's long-lasting nourishment to make your skin smooth and soft. The unique container, with a thin profile design and a flip-top cap makes dispensing the lotion easy and it's the perfect size for a purse or bag. Available in Aloe & Cucumber, Apple & Berry and Shea Butter. Made in the USA.
Ice Drops Breath Care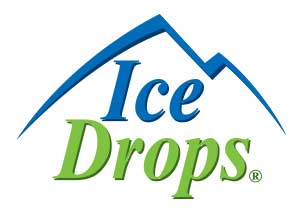 Breath Fresheners
The OraLabs IcyMint® breath drop is our original, and still the most popular flavor among our liquid breath fresheners. Additional flavors include SpearMint, WinterMint™ and CinnaMint all available in the ultra-convenient drop bottle or spray. These great tasting and long-lasting liquid breath fresheners provide Instant fresh breath, in a concentrated formula that is sugar and fat free. Made in the USA. Look for the New IceDrops Breath Strips. Put one strip on your tongue for instant fresh breath (24 strips in a tiny pocket-size dispenser). A Sugar Free product in the Ice Drops exclusive IcyMint flavor for a clean and fresh mouth feel.
Sunfrog Sunscreen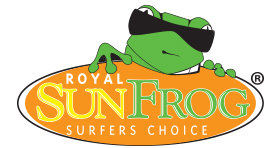 Sun Protection
OraLabs sun care products are tested and proven to protect against harmful UV rays which can lead to skin cancer. SunFrog Sunscreens are available in a wide variety of formulas and SPF protection levels (UVA+UVB), convenient to use as both facesticks and as lotions. And, specially formulated for water and sweat resistance as well as an oil free and non-greasy feel.
Sanell Hand Sanitizer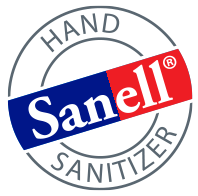 Hand Sanitizer
The Sanell™ instant hand sanitizer has a state-of-the-art formulation. Fast and effective, Sanell effectively cleans hands when you need it most and moisturizes with vitamin E, leaving hands feeling soft. Original non-scented and now available in a variety of fragrances. Convenient and portable bottles available in .5, 1, 2 and 32 ounce quantities for home, office and school - don't be caught without it. Made in the USA.